Texas Superintendent Ignites Controversy Over Primerica Affiliation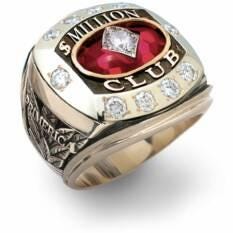 Primerica Million $ Club

A Superintendent in the Longview Independent School District in Longview, Texas is in hot water for using his position to promote Primerica financial products to his employees. The Longview News-Journal published Longview ISD' Superintendent's Business Banned in which it says the following:


Since taking the top job in Longview ISD, Superintendent James Wilcox has had a side business selling what he calls retirement planning to educators. As of this week, however, he and his representatives won't be peddling their products on Longview ISD campuses.
After representatives from Primerica — a company some say is essentially a pyramid scheme — made their pitch Oct. 22 at Longview High School, the district's school board directed Wilcox to "not allow any meetings of this type on any LISD property in that future," Wilcox said last week.
"That will be fully complied with in the future," he said.
A portion of the district's employee policy manual seems to prohibit such an on-campus sales pitch, but Longview ISD board President Chris Mack said last week he didn't see anything wrong with the company's services being sold on district property. The manual, however, prohibits employees from using their position with the district "to attempt to sell products or services."
The board made its decision, Mack said, not because of its policy but after hearing an uproar from the community.
"We got a lot of complaints," he said. "I honestly think James is trying to help people. Here's the thing: Nobody was forced to go to that meeting. ... Had he forced people to go, had he forced people to sign up, that would be inappropriate.
"We got a lot of complaints, but there was no pressure there. But because of the fallout, we felt like it would be better if we didn't allow it anymore. It's a shame that we had to say that because there was a lot of potential there."
Wilcox isn't the first person or educator for that matter to fall for the siren's call of Primerica. Who wouldn't want to earn an extra income while helping our nation's educators? Yet Primerica is NOT a financial planning company, it's a product sales company and is focused first on selling those financial products as well as recruiting others to sell their products, a multi-level marketing type business.

The issue here really isn't Primerica or Wilcox, it's the sorry state of the 403(b) market where things like this occur on a regular basis. The wild west of defined contribution world needs dramatic change if it's going to become an important part of educator's savings plans.

Scott Dauenhauer, CFP, MPAS, AIF