Discover more from The Teacher's Advocate
A blog devoted to improving 403(b) plans for public school employees.
TRR Podcast #26: How @NTSA403B + @NEAToday make saving in #403b hard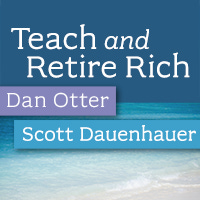 Podcast #26: NTSA & NEA
As a follow up to my recent posts regarding the NTSA and the NEA, Dan and I discuss the latest developments in the 403(b) world. You can find our latest podcast here.








Reference materials:

NEA Making Big Bucks From Members Selling Expensive Annuities
NTSA Continues Shameful Campaign Against California Public Employees