Warren Commission: Villas, Castles, and Vacations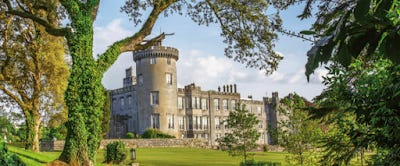 Senator Elizabeth Warren began an investigation of insurance company non-cash compensation methods several months ago, what she found will be shocking to most people, but not to those of us who've been following the unethical sales practices of the annuity industry for decades.

Titled Villas, Castles, and Vacations: How Perks and Giveaways Create Conflicts of Interest in the Annuity Industry, the document outlines some of the incredible perks that insurance agents receive in addition to commissions when they sell annuity products. Warren hinted at some of these perks in a Senate Banking Committee back in April, you can watch her below:


In this report Warren attempts to discover the entirety of non-cash compensation, though she isn't entirely successful, here's an excerpt:



"Kickbacks pose an especially dangerous problem. When companies can offer kickbacks to agents for recommending high-cost financial products, and when those kickbacks are hidden from the customers, the likelihood that consumers will be duped into buying bad products increases sharply.
To explore the prevalence of this type of conflict of interest, in April 2015 Sen. Elizabeth Warren (D-MA) opened an investigation, asking fifteen leading annuity providers for information on whether they offered non-cash incentives such as lavish cruises, luxury car leases, and other perks to annuity sales agents to promote their products and whether their customers were aware of the agents' compensation arrangements."
Reading this report one wonders how the insurance industry continues to get away with such unethical and clearly conflicted business practices, it's a testament to the power of that industry and Warren is confronting them head on.

Dan Otter of 403bwise.com and I recently did a podcast on such compensation practices and you should be able to listen to it soon by going to www.teachandretirerich.com and clicking the podcast link.

I encourage you to watch the above video and then dive into Warren's report.

2015-10-27 Senator Warren Report on Annuity Industry
It's time to put a stop to these unethical compensation practices.

Scott Dauenhauer, CFP, MPAS, AIF